Galvanized Staywire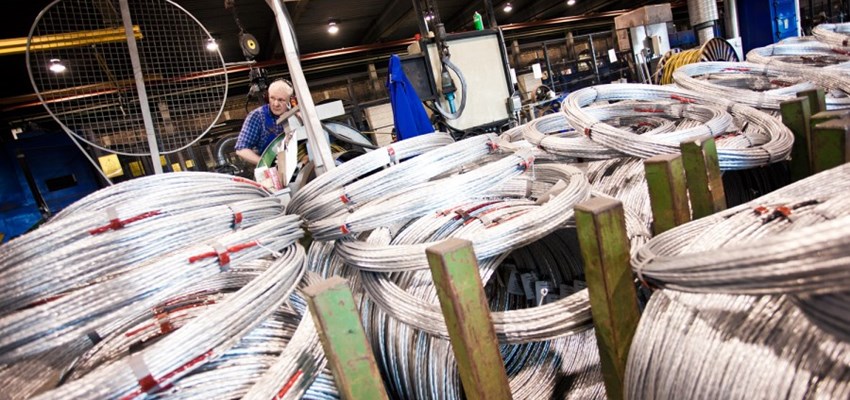 Swedwire has collaborated extensively with end users around the globe in the development of high quality galvanized steel wire strands to support poles and towers in the utility sector as well as telcom masts and radiotowers.
The result is a product line of all the commonly used stay and guywire used.
Below is a list of our strands in stock which can be shipped with very short notice. Lengths and type of packing according to your specification.
Cannot find what you are looking for? Try our Steel strand calculator. Swedwire can produce wires with a diameter of 1,5-10mm and strands with diameter 3-39mm and a calculated breaking load of up to 900 KN.
Forms of delivery:
Wooden drum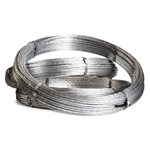 Coil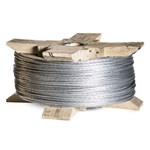 Wooden cross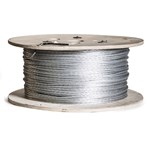 Playwood drum
---
Galvanized steel wire strands acc to Swedish standard SS
Standard
Constr.
Wire Ø
(mm)
Strand Ø
(mm)
Weight
(kg/m)
Steel Area
(mm²)
FE60 min 590 N/mm² acc to SS 424 08 04
1 x 3
2,6
5,6
0,13
16
4,6
9,9
0,39
50
1 x 7
1,71
5,1
0,13
16
2,12
6,4
0,19
25
2,44
7,3
0,26
33
3,08
9,2
0,41
52
FE140 min 1320 N/mm² acc to SS 424 08 06
1x7
2,12
6,4
0,19
25
2,44
7,3
0,26
33
3,08
9,2
0,41
52
3,52
10,6
0,54
68
4,02
12,1
0,70
89
4,36
13,1
0,82
105
1 x 19
3,08
15,4
1,12
142
3,52
17,6
1,47
185
4,02
20,1
1,91
241
4,36
21,8
2,25
284
1 x 37
3,00
21,0
2,07
260
Galvanized steel wire strands acc to Norweigian Standard NS
Standard
Constr.
Wire Ø
(mm)
Strand Ø
(mm)
Weight
(kg/m)
Steel Area
(mm²)
Min 80 kPa or Min 145 NS 1530/31
1x7
1,80
5,4
0,14
18
2,30
6,9
0,23
30
2,55
7,7
0,28
35
1x12
1,80
7,5
0,24
30
2,30
9,5
0,39
50
MIN 145 kPa NS 1530/31
1x19
1,80
9,0
0,38
50
2,15
10,8
0,55
70
2,30
11,5
0,63
80
2,55
12,8
0,77
95
3,00
15,0
1,06
135
1x37
2,55
17,9
1,50
190
3,00
21,0
2,07
260
Galvanized steel wire strands acc to Brittish Standard BS
Standard
Constr.
Wire Ø
(mm)
Strand Ø
(mm)
Weight
(kg/m)
Steel Area
(mm²)
BS 183 Grade 1150
1x7
3,25
9,8
0,46
58
4,00
12,0
0,69
88
4,75
14,3
0,97
124
-
-